Word Cookies Daily Puzzle Answers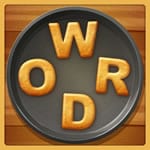 Word Cookies is one of the top games for the moment. This game has been on the top of Word games in Play Store and App Store for almost all year 2018 and starting of year 2019. Word Cookies is developed by Bitmango which is well known for their games like WordBrain and Block Hexa Puzzle. We are fans of this game and we have solved all their levels starting from Home Baker until Conspicuous category. We have posted Word Cookies Daiquiri Answers as well which is the latest category of the game until July 2019.
Here you will find word cookies daily puzzle answers. To use this feature you have to complete Word Cookies Milk Level 10.